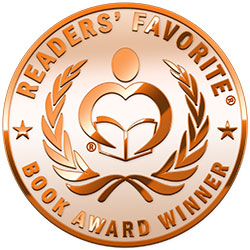 Reviewed by Anne Boling for Readers' Favorite
"Step into my parlor," said the spider to the fly!

John Reid has managed to pack over 250 tantalizing DVD movie overviews into these 465 pages. This is a real treasure trove of old favorites that you won't want to be without. Most of the write-ups are black and white mystery, suspense film noir from the 30s, 40s and 50s.

Each film is listed alphabetically and broken down as follows: a thorough list of characters/actors; a list of those credited with directing, producing, etc., copyright information, a synopsis, comments good and bad, followed by a DVD quality rating.

Here are just a few of my favorites just to get you in the mood to watch an old flick...

Bull Dog Drummond with Ray Milland, Charlie Chan's Secret, a spooky old house scare- um, Frozen Ghost, an Inner Sanctum mystery with Lon Chaney Jr,1941`s Maltese Falcon with Bogart and Lorre, Mr. Wise Guy with the Eastside Kids My Favorite Brunette, a star-studded bonanza,1943`s Phantom of the Opera, the best dark romance of all time, Hitchcock`s Vertigo with Kim Novak and Jimmy Stewart and ,last but not least, The Yellow Rose of Texas with Roy Rogers and Dale Evans, a darn good mystery!

The last third of the book is jam-packed with detailed information, primarily film noir, 1939 (the best year in Hollywood),the Thin Man series, movies from Ray Chandler`s books, a comparison between Bogart and Ladd, a listing of these movies, DVD suppliers, and a detailed index of over 250 movies in this volume.

Overall, Mr. Reid has done a wonderful job rekindling my love for the old black and white`s of yesteryear. I`m so glad that I purchased this volume and am quite certain that it will become tattered and torn as I leaf through it over and over looking for that special movie on DVD that I can`t wait to buy next. Mr. Reid, I thank you. When is your next volume coming out?