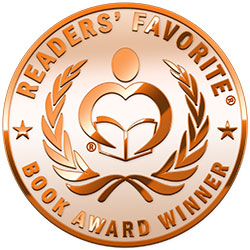 Reviewed by Cayla-Paige Nortje for Readers' Favorite
No More Secrets by Cate Beauman is a story about Gwen Carter, a fiercely independent and proud woman who is adamant to prove to herself and those around her that she can do it all on her own. She moved to Carter Island for a fresh start for her and her baby girl, Kaitlyn. However, meeting Cade Paxton might just be the beginning of the derailing of her carefully thought-out plan. Although emotionally cut off at the beginning due to his own experience of heartache, meeting Gwen and her daughter is the healing balm he didn't know he needed. And when an unwelcome visitor arrives to turn Gwen's world on its head, Cade will have none of it. Was it fate that their paths crossed, or was it chance? Will Gwen be able to put aside her pride and allow herself the happiness that she deserves?

Cate Beauman has delivered yet another beautiful rendition of the type of happiness that awaits when you give in to the unexpected and let go of the notion of a plan. Amazing descriptive writing had me hooked from the beginning. I loved being able to imagine the scenes so clearly! I was fully invested from the very beginning of No More Secrets because of the emotion that Cate was able to bring out in her writing. This book portrays how only through facing their fears of opening themselves up to one another and letting the other in can a relationship flourish. The chemistry and passion between the two characters were felt through the pages and were perfectly delivered in such an effortlessly descriptive manner of writing by Cate Beauman. This is a wonderful love story about second chances being the best kind of chances.