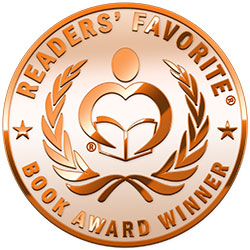 Reviewed by Christine Nguyen for Readers' Favorite
No Place for a Lizard by Megan Deliberto is a children's book about a bearded dragon named Anthony trying to find a new home because he is so lonely living all alone in a cage in the reptile house at the zoo. He visits other animals to see whether he can live with them, ranging from lions to giraffes, monkeys, and elephants, but there were problems in each of their enclosures. Anthony finds himself in the home of Bruno, the huge polar bear. Bruno is confused at first as to what Anthony is as he looked nothing like a dragon, but he discovers that a bearded dragon is a type of lizard. When Anthony explains that he needs warmth and sun to survive, Bruno quickly realizes that he is also lonely, so he finds a creative way for them to live together.

No Place for a Lizard shows that despite all the factors that seem to prevent them from being roommates, they find their friendship can bridge those differences. Megan Deliberto writes a charming, heartwarming book about friendship between two completely different species. Anthony and Bruno are sure to captivate you and the little one you are reading to in no time. The illustrations by Tiemoko Sylla that accompany the dialogue are engaging and colorful. Readers will learn more about polar bears and bearded dragons so the book is educational. This is an engaging story to entertain and inform while spending time with young readers to immerse them in the world of learning and reading.