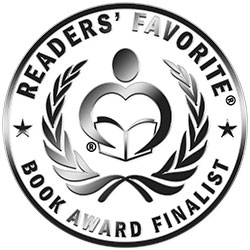 Reviewed by K.C. Finn for Readers' Favorite
No Romance Allowed is a work of chick lit and women's fiction penned by author Kana Wu, which is suitable for readers of all sensitivity levels. Our central character is Rory, a young woman living in Irvine, California, who is determined to keep up her independent life with all her heady impulses. She advertises for a female roommate to help with expenses, and eventually accepts a short-term let from a professional woman. But when Peter turns up, the brother to the woman from the agreement, Rory's financial pressures force her to agree to him replacing his sister. So begins a light-hearted but emotive journey about getting to know others from different walks of life.

This is a thoroughly charming and enjoyable story that reminded me often of the kind of sweetness that Rainbow Rowell puts into the relationships in her novels. Author Kana Wu has captured an 'odd couple' sort of charm in Rory and Peter as these two very different souls learn to co-exist and get to know one another, and though it's not all rainbows throughout the drama of the plot, the overall vibe is highly pleasant and fun. The dialogue offers some great comedy and pathos, and Rory is a thoroughly likable hero to the tale despite her obvious flaws: endearing and the kind of girl you'd always root for like a friend. Overall, No Romance Allowed comes highly recommended for readers who are tired of the typical chick lit romance, and are ready for something light as air and just as refreshing.