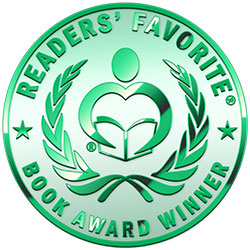 Reviewed by Anne Boling for Readers' Favorite
Nothing Left To Burn: A Story of Alzheimer's by Dr. Karen Pirnot is the story of a loved one slowly fading away. Charlie was a brilliant man; he had practiced counseling psychology and taught doctoral students at the University in Iowa. After moving to Florida, he began teaching there. He enjoyed teaching and cared about his students. He knew his lectures and relished giving them. Then the disease that was slowly changing him progressed to the point that there was no longer any way to deny the effects. Karen is a clinical psychologist and recognized the symptoms early. She found herself watching him and becoming his caretaker. Charlie and Karen clearly love each other but their relationship has changed out of necessity. Charlie resigned from his teaching position, and reluctantly and bitterly he gave up his driver's license. Karen shows amazing patience in her dealings with Charlie. Whether that comes from her experience as a psychologist or from her personality I'm not sure, but the love shines through as she always seems to know just the right things to say and the right way to react to Charlie.

Nothing Left To Burn is a poignant story. Dr. Karen Pirnot has written many books and I've loved them all, but I believe this is her greatest one. She began this book as a way to work through the stress of dealing with her husband's Alzheimer's, but it has become a way of inspiring others and informing them of how to deal with the dreaded disease. She states early in the book that no one can tell a caregiver the correct way to deal with the loved one, but I think that by sharing her and Charlie's story she is demonstrating the correct method. There is so much in this book that I would like to touch on, but this is merely a review. The author's style is conversational. I felt as if she and I were good friends having a cup of tea as she shared Charlie's latest antic. The reader will find some humor in Nothing Left To Burn; they will also find sadness and, at times, triumph. I wish Dr. Pirnot blessings and the strength to continue with her care-giving and I hope she will continue writing.