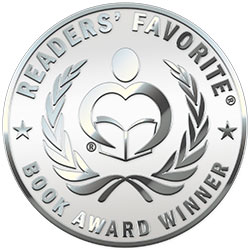 Reviewed by Stephanie Chapman for Readers' Favorite
Of Ashes and Angels is a romance with a psychological slant written by KC Decker. Justin is a mess after losing his mother. Norah just lost her job as a kindergarten teacher after a controlling ex posted pictures of her breasts on social media. What do they have in common? A best friend who decides how to resolve the problem. Davis contacts a home health company, and Sophia gets Norah a job with the same company. When Norah arrives at Justin's home, nobody answers the door. Her manager has told her to try to see if the homebound Mr. Abernathy may have fallen, so she enters via the unlocked door and finds a young man who is the epitome of physical health. Justin and Norah are both attracted to one another, but neither wants to form an attachment. When Norah ends up having to swap a day, she finds herself in the middle of Justin's poker night with all his friends.

KC Decker was able to capture my full attention with Of Ashes and Angels. Justin was agoraphobic due to losing people in his life that were important. Norah was insecure and quick to become angry at men for how she had been treated. Putting the two together in the same room was a tension-building situation. I found it funny how Justin would tease Norah with innuendos that she would end. I also found that Norah's devious way of catching Justin off guard was refreshing. Justin's panic attacks when he went outside his house did make sense as I could understand the amount of emotional pain he attempted to bury inside. When he told Norah some of his issues, I found it noble of her to attempt to get him past them. The ending was open and had me asking questions and being curious. I was shocked by the author revealing that this story's inspiration came from a real-life tragedy. I would recommend this book to adult readers who like a slow-burn romance that incorporates mental health issues.