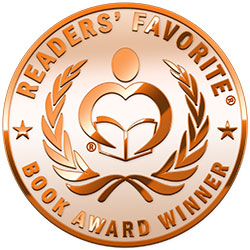 Reviewed by K.C. Finn for Readers' Favorite
On the Winds of Quasars is a work of science fiction with plenty of action and adventure, and was penned by author T. A. Bruno. Suitable for the adult reading audience due to explicit violence, this work focuses on Denton and Eliana Castus after their harrowing trials in Orbit of Sirens. The world of Kamaria is vastly changed and more dangerous than ever, so when children Cade and Nella Castus are taken from home and find themselves in the wilderness, there seems little hope of survival. We follow these young, terrified souls as a deadly winged beast tracks their every move. Meanwhile, their parents uncover something as they search for their children, which may change the wider fate of the world itself.

I am always impressed with T. A. Bruno's ability to create science fiction that also feels literary for its depth, poignancy, and attention to detail in character. One of the features I admired most about On the Winds of Quasars was its ability to present real drama and terror without over-sensationalizing anything or relying on gimmicks to make the next twist come to life. Because we are so rooted in the Castus family's personalities, their bonds with one another, and their life so far, it becomes easy to build tension with every decision they make in case it turns out badly for them. Without wishing to spoil anything for readers, the conceptual work for the children's captor was spectacular and thought-provoking, and the journey they attempt to get home was fraught with danger. Overall, I would highly recommend On the Winds of Quasars and The Song of Kamaria series in general for science fiction fans everywhere.