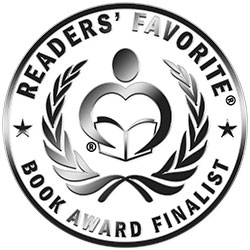 Reviewed by Lesley Jones for Readers' Favorite
In One Last First Date by Kate O'Keeffe, Cassie Dunhill's love life is going nowhere. She has been single for too long and decides it is time to meet The One. She and her friends, Marissa and Paige, make a pact with one another that the next man they date will be the one they marry. The One Last First Date plan is set in motion and Cassie sets her sights on Parker, a successful and handsome young doctor who ticks every box. Cassie is on a mission to make Parker fall in love with her and pop the question. Everything seems to be going to plan until the wind blows in Will Jordan, a smooth-talking, charismatic Adonis. He takes the promotion she was promised and insists on calling her Dunny. Cassie doesn't need the complication of being attracted to Will and she certainly doesn't need Parker's perfect ex-girlfriend to make a reappearance.

One Last First Date by Kate O'Keeffe is a hysterically funny and well-written romance story. Cassie is a great protagonist, relatable and realistic; I have friends exactly like her. The love/hate relationship between Will and Cassie is funny and heartwarming. Will is the type of character you always want around to lift your spirits; his insults and nicknames for everyone made me gasp. The chemistry is built gradually and the way Will speaks to Cassie in a cheeky, self-assured manner made me laugh out loud. Every character's dialogue is unique and shows off their personalities perfectly. The conflict throughout the story kept me engrossed. You really want Cassie to choose the path of excitement and passion and not a steady, boring future with Parker. The question of who Cassie is going to choose kept my attention right up until the end. This is a brilliantly written comedy romance and I am looking forward to reading the next book in the series.