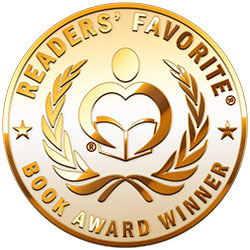 Reviewed by Grace Ruhara for Readers' Favorite
Most institutions with a large labor force in the same environment clash at some point because of their differences. This, therefore, creates toxicity that interferes with the proper functioning of the institution. Oops, My Team is Toxic by Amy Newfield is one of the best self-help books I have ever read. It helps you recognize these bad habits and take steps to stop them. The book tackles topics such as what toxic traits are and the cycle of toxicity that involves getting hired, being excited to be part of the crew, an increase in workload, no praise from leaders, gossiping and bullying, having busy days that lead to burning out, having fewer salaries, and finally quitting. It shows examples of toxic traits and how to deal with them in different ways. Amy Newfield also talks about what happens when people have these traits and how to stop them from being toxic in institutions. Some strategies that I found most applicable and relatable were embracing conflicts and criticism—changing the negative culture of the group members, and cultivating positivity.

What I liked about Oops, My Team is Toxic by Amy Newfield is that she details her own relatable experiences and gives different scenarios she found herself in and how she handled them. The book not only offers you information on the different toxic traits and how to curb them but also goes deeper into how you can approach the situations and gives you examples of the exact wording for how to say things. This is very helpful, especially to leaders and members who are inexperienced in this or this is their first time solving such matters in the workplace. Most of them will need to learn precisely what to say and how to say it. Therefore I recommend this book to everyone that works primarily in busy companies. You will discover some toxic traits you never knew you had or did not know were toxic, like lack of motivation and no voice. This helps you to scrutinize yourself and act accordingly.