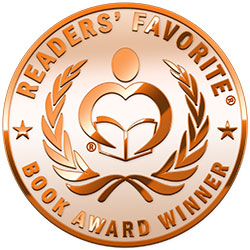 Reviewed by K.C. Finn for Readers' Favorite
Our Bathtub Wasn't in the Kitchen Anymore is a work of fiction in the historical, coming of age and urban life sub-genres, and was penned by author Gerade DeMichele. Set in the 1950s and 1960s in the United States of America, this heartfelt tale follows its protagonist through the experiences of growing up in an Italian family in the South Bronx. From deeply entrenched Catholicism to street violence, hopeful dreams, and gentrification, the work explores how the young man and his wider community try to survive and stay together. What results is a very emotional and realistic work of fiction with plenty of cultural delights and true heart.

Author Gerade DeMichele has crafted a highly immersive and heartfelt novel that clearly comes from a true place deep in the author's heart. Readers who have experienced this life and culture are sure to find it an experience of pure nostalgia, but there's also plenty of trials and tribulations in the plot which keep it fresh and exciting. Despite its historical setting, the work has ties to its future and its place in the world, which makes this a highly accessible read for those who weren't around at the time but want to learn more about the heritage. One of the features which I enjoyed a great deal about the novel was its flair for dialogue, which really characterizes different figures uniquely, and delivers such a deep understanding of the culture and bonds among people. Overall, I would highly recommend Our Bathtub Wasn't in the Kitchen Anymore to all historical urban fiction fans.