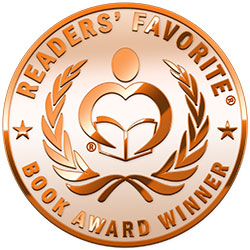 Reviewed by Vincent Dublado for Readers' Favorite
Out Front the Following Sea by Leah Angstman is an epic tale that we don't expect but definitely need. This is the story of Ruth Miner, who lives during the high period of voyages and discovery. It is also a time when superstition and blind belief are pervasive and a time when it is challenging to be a woman. Accused as a witch after the murder of her parents, Ruth's life is about to take a turn as her irrational town demands her execution. Ruth flees and becomes a stowaway aboard a ship. She encounters Owen, a sailor who is aware of her innocence and has long been drawn to her from their years of friendship. But Owen will be facing his own challenge, too, as his French lineage doesn't stand well with an English commander. They are in a time when King William is waging war between French and English settlers in 1689 New England. This places Ruth in a predicament between saving Owen or herself.

Out Front the Following Sea magnificently captures the color of its time and settings. Leah Angstman is an emerging voice in historical fiction that you should take note of. She is an old soul who writes with the same flair that Hawthorne displayed in The Scarlet Letter and Jack London in The Sea Wolf. She paints a past America without concealing its flaws, creating a lucid narrative that really takes you back in time. I can't even begin to describe her facility in detailing the nautical exploits of which she shows a good grasp. On top of this, she manages to explore the romantic relationship between Ruth and Owen. This is a fascinating fusion of history, intrigue, adventure, action, and romance—an enlightening tale about the past that will immediately pull you in from the very first page.