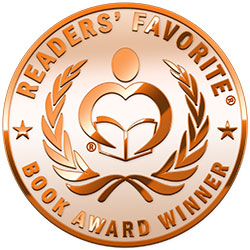 Reviewed by Emily-Jane Hills Orford for Readers' Favorite
Have you ever heard of the rainbow bridge? It's a special bridge that takes beloved pets to their forever home beyond this world. A little girl grows up with her best friend, a lovely black dog. They were both young together. They shared a special bond that only strengthened over the years. So, when Mommy suggested that it was time to let her best friend cross over the rainbow bridge to a place where she could run, jump, and play with other four-legged besties forever, the girl was sad. She struggled to understand and accept. Mommy said: "All good dogs are needed there...with wings to show new pals the way." Mommy also said: "She'll never leave you," and "Forever in your heart she'll stay...Her love will always see you through...even on those darkest days." No one wants to say goodbye to their BFF, their fur-ever bestie, but Rebecca Yee reminds us in Over the Rainbow that it's good to know they'll be waiting for us when our turn comes to join them.

Rebecca Yee's picture book, Over the Rainbow, is a sweet, compassionate look at the special bond that exists between pets and their fur-ever family. Told in rhyming verse and with beautiful, colorful illustrations, this story leads the reader through the growing-up years, through the ties that strengthen over time to the inevitable and sad realization that it's time to let go. It's also okay to be sad, and the little girl in the story is very sad. The heart-breaking occurrence we never want to happen is only a temporary change of bonding, for we'll see these friends again and they are always in our hearts. Children who have lost a beloved pet and those who are still learning and growing in that special link will warm to this story and they'll shed some tears, too, I'm sure. At the end of the story, the author introduces the reader to her special friend and how her crossing over the rainbow bridge saddened her. There's also a list of suggested activities to help heal the pain of loss. The best suggestion, of course, is the one the author used; writing a story or a poem. Told with love and heartwarming care, this book will help heal the wounds left behind.