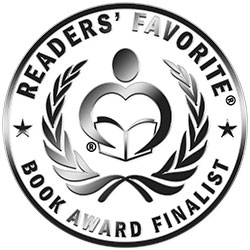 Reviewed by Romuald Dzemo for Readers' Favorite
In Pale Bricks by K.L. Stein, readers are introduced to compelling characters and a powerful dystopian setting. Simone lost her mother when she was very young and she has been through a lot, being one of the lowest members of her camp. The number sewn onto her sleeve reminds her constantly of this. But Simone is not content to be where she is. Deep inside, she believes that life could be different, even better, that she can have more than the meager rations given to her by the Colonel. She needs freedom, and that is what pushes her to step beyond the boundaries of the only place she's called home. What awaits her beyond the Ivory Tower she's just discovered outside the walls of her camp? It's up to her to find out or perish trying.

There is a lot for dystopian fans in K.L. Stein's Pale Bricks. I loved the setting and the theme of freedom that is so well woven into the story. The fact that a few people rise up to take control of the majority has always been one of the problems humanity has had to face. Simone is a well-sculpted character and the conflict that drives the wonderful plot is constructed around her. Readers will feel immediately connected to her as she struggles to break free while working hard to keep herself safe and sane. The writing is gorgeous, seasoned with many vivid and compelling descriptions. I also enjoyed the psychological depth of the story and how the author explored the tensions within the protagonist's thoughts. Pale Bricks has a fast-paced, unpredictable plot that will keep readers turning the pages until the end.