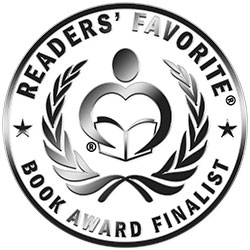 Reviewed by Justine Reyes for Readers' Favorite
C.F. Waller is no stranger to writing science fiction, in fact, Palindrome 656 is one of his many works of fiction. In Palindrome 656 we are introduced to Hannah Reinier, a physically augmented, tough and sardonic borderline sociopath who smoke cigarettes almost as much as she breathes. She recounts the incidents which led up to her present situation, which involves interrogations from a shady organization known as the Union. Immediately we get the sense that Hannah is an excellent sport when it comes to mind games. Palindrome 656 is a tasteful mixture of thriller, mystery, and tech-noir. For those unfamiliar with the term, it is a mixture of science fiction and noir, specifically taking place in the near to distant future.

I have never read anything like Palindrome 656. The science fiction I am used to has always been the sort where there are time travelers, synths, and dystopian or post-apocalyptic societies. I would often avoid reading anything that had to do with outer space and especially spaceships. I often regarded those two things as being lame and overly action-packed, but C.F. Waller truly changed my perspective on this sort of sci-fi. It is a slow burn of suspense that honestly pays off in the end. Charlotte Kyle narrates Palindrome 656, and her narration immersed and entertained me. Charlotte Kyle absolutely brought Hannah and the other characters to life. Along with her narration, the ambient music of the intro and outro added to the atmosphere, like the cherry on top of a sundae.