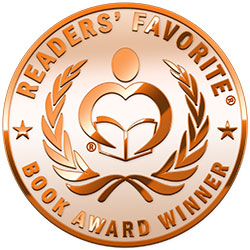 Reviewed by Marta Tandori for Readers' Favorite
Paper Airplane is a compelling read of adolescent angst by Kevin N. Fair that straddles the fence somewhere between upper middle-grade fiction and younger Young Adult fiction. Thirteen-year-old Mitchell (Mitch) Connor Jr. has started the eighth grade at Brookdale Middle School. He and best buddies, Jeremy (Jay) Ramsey and Percival (Peanut) Simmons, are convinced that eighth grade is going to be a stellar year for all of them. Mitch's life has been pretty good so far – if not entirely stellar. For the most part, Mitch has a great family. His older sister, Yvette, is a senior in high school, his mom – now pregnant and soon to give birth – teaches at her high school, and he also has a seven-year-old brother, Sammy, while Mitch's dad owns Mitchell's, a local pizzeria. Altogether, things are pretty good on the home front, but Mitch wishes he wasn't chunky and that he could be more comfortable around girls, especially when he discovers that Stephanie Miller, the hottest girl at Brookdale, is in his math class. Mitch is a gifted student and hopes to use his skills in math as a way to get closer to Stephanie, who's on the verge of failing the class. To complicate matters, Mitch has won a spot in the musical chorus where he becomes close to another girl, Becky, whom he also likes. Just when a guy really needs his best buds, Mitch discovers that Jay and Peanut aren't the stand-up guys he thought they were. Then things with his mom and her pregnancy get kind of hairy and, suddenly, Mitch's pretty normal life takes a turn for the complicated…

Paper Airplane is compelling and a great read, thanks in large part to the author's solid voice, which resonates convincingly, making the character of Mitch speak to every kid who's ever had problems in their life that they've never been able to talk about to anyone. Despite the fact that Mitch is likeable and gifted, he's nevertheless got his hang-ups with his weight and his awkwardness around girls, just like any other kid his age. What is particularly interesting about this story is that it shows that all it takes is for a few things to go wrong and, suddenly, things start to go south very quickly. Despite his intellectual smarts, Mitch is nevertheless a kid who relies on a stable home life when his best friends betray him and, when things at home take a turn for the worse, Mitch reacts and does so badly. The dialogue is genuine and believable while Mitch's relationship with Becky is sweet and so necessary in order to bring some stability to Mitch's suddenly turbulent life. Fair's writing effortlessly gets to the heart of the adolescent psyche and Paper Airplane could easily pass as a collaboration between two of the greatest writers of adolescent angst, John Green and Judy Blume.