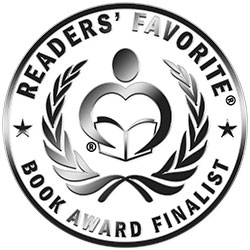 Reviewed by Romuald Dzemo for Readers' Favorite
Part Star Part Dust by L.M. Valiram is a well-crafted, unique, and multidimensional story that scores great success at different levels for a debut novel. First off, the characters are rock-solid and the author explores them well. Left in a dumpster on the streets of Mumbai, Radha refuses to die. She grows up, but what awaits her is more than she could have imagined. At sixteen, Mira is prepared — against her will — to marry a man she's never met before. Gaurav is a wealthy man, but he suffers from a deep emptiness that even his wealth can't fill. Can love complete him? Part Star Part Dust is an incredible story that brings together the destinies of three people with different and distinct backgrounds.

The narrative is incomparable and it is interesting that Time is the narrator, an idea that makes this story unique. The narrative voice is mellow, yet arresting in an irresistible way. The reader is pulled into a world where conflicting values exist, a powerful Indian setting. I enjoyed the social commentary that unveils the soul of India, its dynamic streets, the slums, and the occasional references to the local language, which add color and depth to the story. L.M. Valiram takes readers to an India they will love to know better, with incredible smells, sights, and customs.

The plot is beautifully imagined and punctuated with numerous dramatic and intense moments. The author writes with confidence and the dialogues are well-crafted, embellished with a rare touch of humor. Part Star Part Dust by L.M. Valiram is a brilliant story with great themes like love, destiny, and time, an entertaining story that captures the very soul of India. I couldn't put it down.