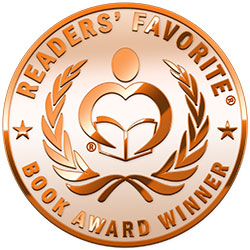 Reviewed by Edilyn Trinidad for Readers' Favorite
Nicole Mabry's Past This Point is a dystopian novel about a virus that swept the United States East Coast. The main protagonist, Karis Hylen, found herself trapped inside the quarantine area with dwindling food supplies and only her dog Zeke as her company. She watched in horror as the situation deteriorated, leaving her desperate to escape. As the days passed, cabin fever became another enemy to be conquered as well as the smell of rotting corpses that hung the air. Past This Point is filled with nerve-wracking scenes as Karis not only has to fight her fears but also the worst side of humanity that a pandemic can bring out. It's a story of finding one's true self amid daunting adversities.

Nicole Mabry's Past This Point is a must-read! I found myself relating to Karis Hylen and loving how resourceful she is. The story is so realistic, I was biting my nails while reading it. Nicole Mabry described how a pandemic can bring out the best and the worst in people. It's a wake-up call that tells us nothing is permanent and the comforts that we have now could be gone in a flash. It also reminded me how lucky I've been so far and I took notes of what Karis did to survive, just in case. I was inspired by the development of Karis' character. I might just take a leaf out of her book in terms of strengthening my stamina; you never know how long we'll be in this mess.