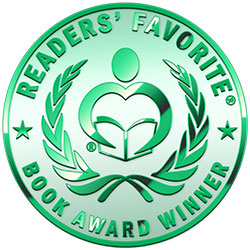 Reviewed by Cheryl E. Rodriguez for Readers' Favorite
Peace in Pieces: A Memoir Told Through Poetry is a collection of free verse poetry written by Peggy Belles. Desiring to connect with others on a "heart level," Belles writes using her experiences of life, love and pain as inspiration. The poems are divided up into five chapters, each sharing profound insights into her life as a child, a friend, and as a law enforcement officer. "We all have an exterior, and the preferred angle for a photo. We also have the interior, the side that is hidden from the lens." Her artistic expressions unlock the door of self discovery, taking you down her pathway of finding peace in the mangled fragments of life.

Peggy Belles pens her life in the form of poetry in Peace in Pieces: A Memoir Told Through Poetry. Raw. Artistic. Beautiful. Emotional. Powerful. Belles' eloquent words reach beyond the paper, they pierce the heart. The poetry encapsulates the pain of a veiled, tortured soul. Yet, at the same time, the verses inspire hope. Through her poetry, Belles reveals her intelligence, her willingness to protect and serve, and her vigilance in making a difference in the world. I have a favorite poem in each of the five chapters, but the words that touched me the most were found in "Red Ocean." "Loneliness hugged me tightly like arms wrapped around my heart." Peace in Pieces is just what the title suggests; peace is discovered in bits and pieces as we journey through life. One step at a time, one day at a time, and through one penned word at a time, peace is found.