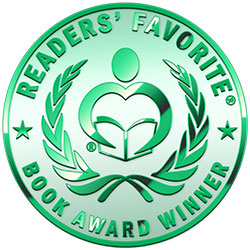 Reviewed by Amy Powers for Readers' Favorite
Perfectly Accidental (Accidentally Perfect Book 2), a young adult romance for mature readers, is the follow-up to an earlier story by Elizabeth Stevens. Roman has always been perfectly comfortable with living up to his reputation as the bad boy. He smokes, drinks, hooks up with random girls, and gets into fights regularly. He's quite the contrast to his neighbor, the perfect, innocent girl who is completely off limits. When they accidentally start hanging out during the school holidays, Roman realizes how easy it is to open up to someone who doesn't expect anything from him. Their relationship becomes complicated when school starts again, and Roman has to figure out what he wants in life and how to present himself to the world now that his desires are changing.

Set in Australia, Perfectly Accidental follows Roman's view of events in contrast to Piper's version that was told previously. Having a first-person perspective from the bad boy's point of view is a side of the story that we don't often see. Elizabeth Stevens manages to portray Roman as both loveable and annoying with his raunchy and stubborn mind. I love how this story explores the theme of not judging a person based on what they present to the world. I found myself laughing many times throughout the story, which was quite long but flew by quickly due to the easy-to-read, conversational style of writing. I didn't know Piper's story before reading this book, which works wonderfully as a standalone novel, but I am curious to see what was going through Piper's mind now that I understand Roman's viewpoint.