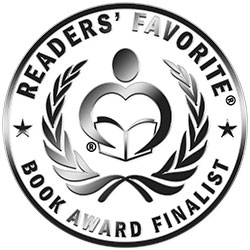 Reviewed by Ruffina Oserio for Readers' Favorite
Pigeon-Blood Red by Ed Duncan is a suspenseful and thrilling story of a hit man, Richard Sanders, who receives a simple assignment from his gangster boss to retrieve a necklace of rubies and bring it back to him. It's a simple job for the likes of Rico, indeed. But things get quickly complicated when he loses the gems to a double-dealing cheater. Now he finds himself pursuing the gambler and his estranged wife through the dirty Chicago streets to Honolulu. Watch as Rico grows to respect the gambler and his wife. But when he finally hits his target, the necklace is nowhere to be found and the worse thing is that the local cops are after him. As time runs out, Rico is faced with a dilemma and his life hangs in the balance. Can he locate the necklace fast enough to avoid a more sinister outcome?

Ed Duncan's writing is entertaining and readers, especially fans of dark thrillers, will enjoy this. Rico is a well-developed character and the reader will enjoy watching him through sticky situations. The prose is tight and crisp, and it offers vivid descriptions of prolific scenes, intense action, and the characters. The dialogues are created to read naturally and they constitute a great element of entertainment for the reader. Pigeon-Blood Red has its unique twists and surprises and readers will enjoy the pace, which is fast with complex moments. Overall, this was a splendid and an exhilarating ride for me, a novel I'd gladly recommend to anyone looking for an interesting read.