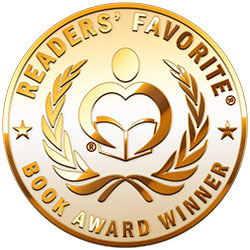 Reviewed by Anne-Marie Reynolds for Readers' Favorite
Pink Slips by Beth Aldrich is a suspense thriller. Betsy is expecting her third child and has suddenly started receiving threatening notes, notes that force her to go back to the past and face memories she would rather forget. Betsy joins forces with her dog, Barney, to help her find out who is behind the notes. When her husband has to go out of town, Betsy must keep her cool as the notes continue and she must keep her sons safe. The only people she trusts are her best friend Misty, her parents and, of course, Barney. Who is the stalker? How do they know so much information about Betsy? Is it the person who changed her life forever with one vile act ten years before? Betsy must stay strong and she must face her fears if she is to get to the bottom of the mystery.

Pink Slips by Beth Aldrich is a gripping tale of suspense. Packed with action, this is a rollercoaster story; once it reaches the top, which is very quick, it is full scream ahead on an unstoppable journey of suspense and terror, a journey that has plenty of twists and unexpected turns in it so that you simply won't guess the ending until it hits you right in the face. The psychological aspect of this story is incredibly well written; Beth Aldrich will have you gasping in terror, and examining your own mind as you wind your way through this incredibly well-written novel, a masterpiece that is up there with many of the big authors of the day. She has developed the characters so well that you really can identify with them and you feel as though you are living their lives through them, especially the main character, Betsy. I can't recommend this book enough for anyone who wants a gripping read that they simply won't be able to put down.