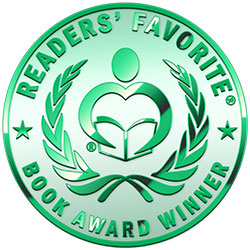 Reviewed by Sarah Stuart for Readers' Favorite
Plague of Angels (The Descended Book 1) by John Patrick Kennedy uses facts taken from the New Testament of the Christian Holy Bible. However, it is a fantasy so time is measured in eons not a mere two thousand years. Nyx, a fallen angel, was banished to Hell, where she fought for supremacy to become its queen. Later, trapped on Earth, she falls in love with the disillusioned Son of God; "Father, why have You forsaken me" expresses his feelings. For Him, Nyx initiates a thousand-year reign of terror; she uses sex, violence and betrayal to force mankind to worship her. He has promised her a paradise on Earth if she succeeds, but her lover has plans even she, with all her magical powers, fails to foresee.

Irreverent and blasphemous are the words that came to mind while reading the prologue of Plague of Angels (The Descended Book 1) by John Patrick Kennedy, followed by dramatic, powerful, and, when I caught my breath at the end of chapter one enough to think, it would make a marvelous movie. God's son resisting temptation in the desert is incredible; the crucifixion scene surpasses it, and anything recorded in the Bible. This is what the human eye is incapable of seeing; the ascent of His spirit to heaven, set against darkness and storm as the elemental forces of nature are controlled by the Almighty. Prepare to be shocked to the core, Christian or not. Plague of Angels is the most gripping paranormal fantasy I have ever read.