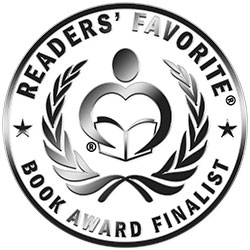 Reviewed by Mamta Madhavan for Readers' Favorite
Praxx lives with his mum and best friend Zobott on Ekkadora, a planet far from Earth in the story Praxx and the Ringing Robot by Paul Ian Cross. Praxx has many important jobs but he does not always do what he is supposed to do. He has to clean up the place and take care of the pets, and he makes Zobott do it, whose cleaning up causes more problems in the household. Praxx finds Ribbit, his pet frog, inside Zobott's storage box, and also his alarm clock in there. There is a worm in his mum's bag, and their rocket is parked in the house. Mum understands that Praxx has again asked Zobott to do the chores. Who will clean up the mess? Read the story to find out.

I like the concept of doing the household chores properly and the author gets it across to young readers beautifully with the help of Praxx and Zobott. The story is wonderfully silly and will make readers smile. The illustrations are colorful and lively, and they breathe life into the story and characters. The pictures also give clarity to the concept and make it palpable to readers. The pictures and the sounds coming from the robots will encourage little readers to try their hand at doing chores at home like Praxx and Zobott. This book is delightful. It is good for bedtime storytelling, and can be used for fun and interactive sessions in classrooms and school libraries while helping children understand how to take care of their pets and do the household chores.