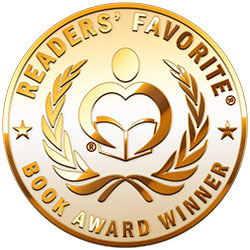 Reviewed by Mamta Madhavan for Readers' Favorite
Precious Lord, Take My Hand: Meditations for Caregivers by Shelley Beach is the author's journey as a caregiver along with her husband Dan, brother Paul and his wife Sheryl as they closely watched her mother's descent into Alzheimer's disease. She speaks of how the experience of caregiving drew closer to God and how He gave her a soul-searching opportunity to take a trip back into her childhood and discover her true identity in Christ. Caregiving is soul-crunching, spirit-bending, body-wearying work because it is redemptive work hence it should only be reserved for the truly courageous or the blindly naïve.

Precious Lord, Take My Hand will resonate with all caregivers and the idea of having a question at the end of each chapter helps to reflect on personal experiences and put them down on paper. The author's struggles, challenges, difficulties, and spiritual insights are inspiring and will help all caregivers look at the quality of work they are doing and how it will influence the coming generations. It is heartrending to read about Shelley's mom's odd behavior, confusion, angry outbursts, insomnia, wandering, and irrationality, and her way of dealing with it, and the prayers shared are comforting to readers. Shelley's words give encouragement, hope, and courage to caregivers while dealing with Alzheimer's patients. Her journey is encouraging to many readers who work as caregivers, and will also reiterate their faith and belief in God, His love, and power. This book is also a good way to look into the self and do away with pride, complacency, fear, and selfishness.