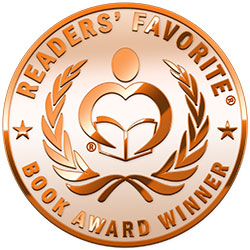 Reviewed by Mamta Madhavan for Readers' Favorite
Precious Silver Chopsticks: A True Story of a Korean Noble Family by Mae Adams is a beautiful story woven around interesting characters; Grandpa, Grandma, Father, Mother, Little-Pa, Big-Sis, Intaek, Mae, and Hewitt Dayne Adams. The author weaves in the essence of the Korean spirit and their culture using these wonderful characters and tells the story of their incredible survival during World War II when the family escaped to South Korea. Her story of being abandoned by her wealthy parents, especially her mother after she was born (because they wanted a son), and her life with her grandparents who were commoners showed her society in two different ways. The good, the bad, the ugly, and the truth has all been outlined for readers to see the heart-wrenching moments and the happy moments she underwent in life.

Mae Adams is very vocal and honest when it comes to sharing the story of her life and she gives a lot of information about the customs, traditions, culture, society, and class system in Korea. The narration is detailed, descriptive, and vivid, and makes it easy for readers to connect with her life story. Her love story with Hewitt is beautiful and her message, 'The most precious things in this world are one's heart and soul and the indestructible human capacity to love another human being,' is equally beautiful when it comes to describing her love for Hewitt. There is an element of warmth that runs through the book that will make readers connect with the characters who are the author's closest family, and that gives tangibility to the story, the emotions, the characters, and the experiences.