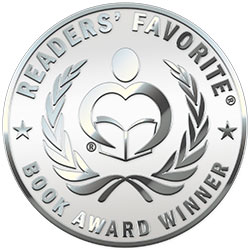 Reviewed by Suzanne Cowles for Readers' Favorite
Previously Loved Treasures by Bette Lee Crosby is a heartwarming fiction story, book two of the Serendipity Series, about protagonist Ida Sweetwater, a recent widow. Left alone with little money and forced to come up with creative ways to finance the professional services of a private investigator, she uses odd jobs and socking away pennies from her daily chores to fund the dream of finding her estranged son who walked out years ago. She slowly fills a big empty house with paying boarders, one of which is her shifty brother-in-law. In getting to know the tenants and tending to their needs with true southern hospitality, she discovers that she has a granddaughter. The promise of a new relationship quickly replaces her hope of ever finding her son. The two form a close bond as Ida teaches Caroline how to cook and encourages her to finish writing her novel. Amid the hubbub at the house, Ida befriends a thrift-store owner who is a peculiar fellow. The gentleman solves problems she does not know she has, then tragedy strikes leaving Caroline all alone to run the house.

Betty Lee Crosby uses her skill with colloquial phrases and mannerisms to describe a world reminiscent of depression era times, when a dollar went a very long way. In Previously Loved Treasures, Crosby alternates third person chapters with various characters' personal thoughts as a creative device. This makes it easy to get to know and love the diverse characters. Dispensed throughout are plenty of feel-good moments, small moral triumphs and personal victories, all the while leading to a happy conclusion.