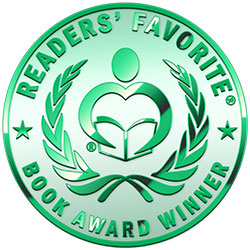 Reviewed by Romuald Dzemo for Readers' Favorite
Preying In Iran: A Tapestry of Wounds by Eric Wentz is a compelling story that features strong themes and exceptional characters. This is a novel that centers on a strong protagonist, LCDR Grant Chisolm, a character on a mission to dismantle the drug and human trafficking cartels. Readers follow him across countries and continents as he easily blends in and faces dangerous situations. The novel explores very strong themes and dark concepts and creates a powerful consciousness in readers of the reality of human abuse and sex trafficking.

There is just so much to love in this novel, a work like no other — the gorgeous, lyrical prose, the exciting and elaborately developed characters, the relevant historical hints, and the suspenseful nature of the narrative which keeps the reader turning the pages. One of the strongest gifts of this author is the ability to weave humorous scenes into complex situations. The descriptions are terrific and they allow the reader to see deeper into the scenes as characters unveil more layers of their personalities. Eric Wentz is a skillful storyteller who writes with confidence, his work filled with originality and plot points that capture the attention of readers. Preying In Iran: A Tapestry of Wounds is a timely novel that is filled with realism and that addresses controversial themes and realities. It is written for mature audiences, a gripping and rollicking ride pulsating with adventure and unforgettable characters.