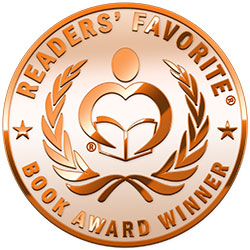 Reviewed by Arya Fomonyuy for Readers' Favorite
Queens by Patrick Hodges is the second book in The Wielders of Arantha series, an excellent blend of sci-fi and fantasy. Can a deadly prophecy about an imminent destruction be avoided? Elzor is on the path to acquire absolute power and nothing will stand on his way, even if it means reducing Ixtrayu to ashes. Following the warning from Kelia, their leader, Maeve and her son, Davin, join the Ixtrayu, but can they make any difference in a conflict involving such powerful forces? Thrust into an alien world, earthlings Maeve and Davin discover the truth about their powers, but can Maeve master her gift in time to stop the impending disaster?

This is the first book I have read by this author. I missed the first installment in the series — now I will have to go back to read it — but this one is well-crafted to read as a standalone novel, with enough backstory to pull the reader into the narrative. I enjoyed the world that Patrick Hodges creates for his readers, an exciting universe with elements that readers can easily see in their mind's eyes. In works of this kind, I am very particular about the setting and the author doesn't disappoint in this aspect. The story flows flawlessly, driven by a huge conflict, and the characters are rock solid, crafted with depth and intelligence. The writing in Queens is stellar and readers will be absorbed by the vivid descriptions, enticed by the intelligent dialogues, and blown away by the intense action. I couldn't put it down.