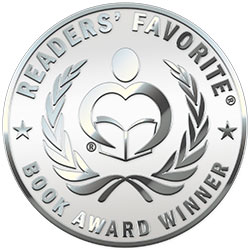 Reviewed by Jack Magnus for Readers' Favorite
Relatively Sane: Relativity Series, Book 2 is a contemporary humorous women's fiction novel written by Whitney Dineen. While this is the second book in Dineen's series, she provides sufficient background information for it to be enjoyed as a standalone novel. Cat Masterton grew up wishing she had a normal life, complete with normal parents -- preferably well-to-do ones who rode in a Lincoln Town Car. But no, she lived in a ramshackle farmhouse with a dad who had a penchant for mounted animal heads and preserved mice, and wore his kilt to her school functions with depressing regularity.

Cat had left her Illinois roots and fled to the glitter and urbanity of Manhattan's canyons as a new adult, but found herself suddenly inexplicably, back at home and with her high school sweetheart once again. And, she was actually getting ready to buy that old farmhouse from her parents. They would be moving to a smaller place in town, which suited Cat quite well, if only she could get them to take all their belongings with them, including the pet cemetery of preserved animals she was stunned to hear were silently moldering away up in the attic. Nan would be staying with Cat in the farmhouse. Cat figured Nan would be moving down into the lower floor digs Cat was currently inhabiting. But one never knew what Nan had in mind, and basically anything she did have in mind was more than likely to happen.

Having read the first book in Whitney Dineen's hilarious Relativity Series, Relatively Normal, I was looking forward to reading this second offering in the series, Relatively Sane. My expectations for more fun times with Cat Masterton and her quirky family were not at all disappointed. Dineen hits the ground running with this follow-up book. Watching the family as they work through the housing transfers, and seeing how Nan's suggestion that Cat contact a TV renovation show yields some surprising results, is grand entertainment. The author's plot is satisfyingly rich and sumptuous, and her characters just keep getting more complex and fun to be around. Being a part of the Masterton clan, albeit vicariously, is just one of the reasons this well-written and enjoyable book should be on everyone's reading list. Relatively Sane: Relativity Series, Book 2 is most highly recommended.