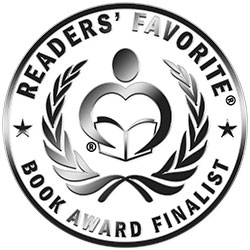 Reviewed by Melinda Hills for Readers' Favorite
Time travel is a great way to keep occupied during the summer and that's exactly what Kelly, Austin, Scott and Zoey do when they get a message over the Spirit Radio. Rest in Peace (RIP) by Bob Kat is the fourth volume in the See You Later (CUL8R) Romance/Time Travel Series about these high school students going back in time to right some wrong done to the ghosts who contact them. In this adventure, the group is transported to 1911, to The Stanley Hotel in the Rocky Mountains of Colorado, made famous in recent times by both Stephen King and TAPS - the Ghost Hunters on TV. Arriving in time to hopefully prevent the kidnapping and death of a young girl, the teens take jobs at the hotel to keep an eye on things. Working in the hotel is a challenge since the guests are all wealthy and have certain expectations, but the friends do their best, knowing someone's life is at risk. Unfortunately, they miss the abduction due to the commotion surrounding complaints from a guest and have to hustle to find a solution. Will they get help from a ghost or will the trip prove to be unsuccessful?

Time travel, ghosts, the history of a classic hotel and even more interesting automobiles provide plenty of great themes for everyone in Rest in Peace (RIP) by Bob Kat. This husband and wife writing team combine excellent writing, the right teenage perspective, and fascinating characters with amazing facts for a book that is extremely interesting and entertaining. You travel right along with the teens and hold your breath as they face danger, as if you are part of the action. This is an excellent story in a series that is well worth reading.