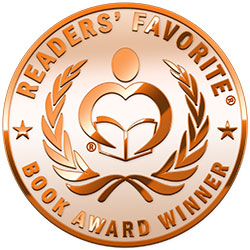 Reviewed by K.C. Finn for Readers' Favorite
Return To Hardscrabble Road is a work of fiction in the historical and interpersonal drama subgenres. It is suitable for the general adult reading audience and contains some scenes of violence and the use of explicit language. Penned by author George Weinstein, the story centers on the same initial group of characters as those of Hardscrabble Road, the author's previous novel, but the work can be read as a standalone as the MacLeod brothers return home from military service when their father dies. Far from a heartfelt family reunion, the appearance of Papa's siblings sparks a violent new era for the family and a fight for the central protagonist Roger to rise above it all and become the man he wants to be.

This was an emotionally charged work that really elevates the family drama genre with its brutal honesty and no-holds-barred narrative style. It is never overly graphic or sensationalized, but the emotions and experiences that Roger and his family undergo at the hands of evil-minded relations really hits hard on the reader's psyche and make for harrowing and highly engaging reading. I also felt that the dialogue was a particular triumph of this work as it served to bring important events to the fore without the need for huge chunks of prose, and kept readers engaged in the present moment. Overall, I would not hesitate to recommend Return To Hardscrabble Road for fans of the previous novel, and newcomers to the accomplished emotional storytelling skills of author George Weinstein.