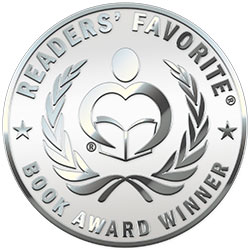 Reviewed by Charles Remington for Readers' Favorite
Rich Nation, Poor Nation, subtitled Why Some Nations Prosper While Others Fail, is a compelling work on the positive aspects of Free Market Economics. The author, Robert Genetski, takes the basic wealth of nations as his baseline and demonstrates through statistical evidence and cogent argument how economic freedom, as envisaged by the founding fathers of the USA and luminaries such as Adam Smith and Milton Friedman, is the principal method to promote wealth and maintain a sound national economy. The book provides detailed information analysing periods of Free Market policies (which the author refers to as Classical Principles) followed by governments in the USA and around the world, and periods of more Socialist leaning policies involving high taxation and burdensome government control (referred to as Progressive Policies), to demonstrate the ebb and flow of national wealth resulting from those exact policies. It was a surprise to learn that during periods of Progressive Policies adopted by various governments in the USA and around the world, national wealth fell and workers' wages remained stagnant or were reduced. It was only during periods of minimal government control, low taxation, and free open markets that both the nation and the average worker improved their basic wealth. The book also includes extensive analysis and statistics, together with data and appendices, to support the author's arguments and conclusions.

Let me say straight away that I am not an economist, and after the recent global banking crisis and the machinations of the oil and energy markets, I was inclined to take a jaundiced view of a book expounding the benefits of free market economics. However, the analysis carried out by Robert Genetski presents an argument which is difficult to counter. Taking evidence from the performances of countries all around the world, including Russia, Japan and a good number of European, African and South American countries during periods of both Classic and Progressive government policies, the evidence becomes almost incontrovertible. I did not expect to enjoy this book, let alone start to agree with the principles put forward, but Rich Nation, Poor Nation has certainly caused me to reexamine my views. I congratulate Mr Genetski on producing a clear, thought-provoking narrative covering a complex subject, but which can be easily followed by the layman. An excellent, scholarly work and I do not hesitate to recommend it.