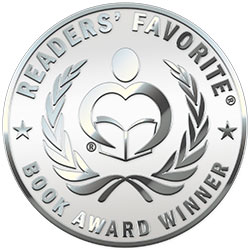 Reviewed by Tom Gauthier for Readers' Favorite
How do you turn a biography into a page-turning action novel? Donald E. Auten teaches us how with Roger Ball! The Odyssey of John Monroe "Hawk" Smith. From the opening sequence of an edge-of-the-seat ride along with "Hawk" and "Crash's" forced landing, blind on a pitching deck, I was drawn into two things: First, the excellent, crisp, writing of Donald E. Auten, full of technical detail sans academic lecture, sprinkled with a colorful sense of place. And second, the immediate desire to get to know John Monroe "Hawk" Smith better, the kind of person you want to call a friend. Auten delivers on both counts. Quoting "Hawk" Smith: "A good take-off does not guarantee a good landing." His philosophy sets the template for this biography of a southern boy growing up, becoming an aviator, a leader, and a model of determination to surmount obstacles both personal and professional through thoughtful action. I was drawn into the action early, but never lost sight of the man.

You would pick this book up if you are a fan of military aviation, and once you do, you will not be disappointed. From the young man coming of age, through all of the drudging work of earning Navy Gold Wings, on through vignette after vignette of his Naval and personal experiences, I was fully invested in this book. You are in the cockpit with Hawk, pulling "G's" and sweating bullets, and you are in the mind of Hawk, pondering life and love choices, and life and death mission choices. Auten has a skill of turning the technical into the exciting, and the personal into compelling empathy for an unsung American hero. I can think of no higher praise for a biography than the writer's ability to turn his subject into a real person, in real situations, and instilling a real desire to learn more in the reader. Real is the operative word. Roger Ball! The Odyssey of John Monroe "Hawk" Smith is real on many levels. The person, the life, the events, the interactions with comrades and with Navy bureaucracy, the technology, and the flying experiences all come together under Donald E. Auten's skilled hand to provide an excellent piece of writing.