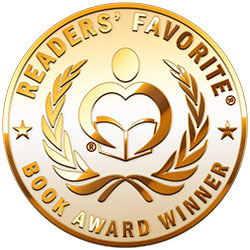 Reviewed by Chris Fischer for Readers' Favorite
Wow. Just...wow! That's all I can really say after reading the epic novel Roman Mask by author Thomas M.D. Brooke. In an absolutely fantastic read, we find ourselves in Ancient Rome, at the very height of the Roman Empire. Augustus Caesar rules the Empire as it stretches throughout the known world. War hero Cassius finds himself in an enviable position; he's popular, a member of one of Rome's most powerful families, and wealthy. But when time in Germany breaks his spirit and his nerves, he finds himself unable to fight, even though he needs to keep up the facade of his warrior status. When sought by the Emperor's wife for a special assignment, Cassius finds his life at risk again, and this time he's not sure he'll be able to survive.

I loved this book. There's no other way to say it. Filled with action and adventure, Roman Mask will keep you on the edge of your seat. Focused on a time that doesn't always get a huge amount of attention in the historical fiction genre, author Thomas M.D. Brooke does such a fantastic job in drawing a picture of ancient Rome that when you look up from the novel you'll wonder where your tunic is. This book would definitely appeal to any reader who loves historical fiction, stories with intrigue and drama, stories that feature war craft, or just a plain great read. I am pleased to be able to highly recommend Roman Mask and will look forward to more from this promising author in the future.