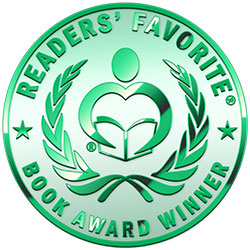 Reviewed by Les Wiggill for Readers' Favorite
Run Anyway: From the Boston Bombing to the Mountains of Guatemala by Lance Svendsen is a fast-paced story about his marathon running career. It started with a decision to become a runner while listening to his dad give his brother's eulogy in April 2012. Both his dad and his Uncle Roy had run the New York City Marathon in 1988 and Roy had been a serious runner for most of his life and an inspiration to many young people, including Lance. Six months after Roy passed away, Lance was registered to run the New York City Marathon and had decided to raise money for charity in his uncle's memory with this first marathon. However, the marathon scheduled for October 2012 was canceled due to Hurricane Sandy and the devastation it caused in the state of New Jersey. Lance, as a youth pastor, was very actively involved in helping the victims of the hurricane, but he had his heart set on running the NYC Marathon. It was in the midst of this situation that news came through about the marathon being canceled. He immediately started thinking about whether he could run his own personal marathon in New York, to fulfill his commitment to raising money for charity in Roy's honor. He knew that there must be thousands of disappointed runners out there who had committed to raising money for their charities, who just like him would like to complete what they had started. Lance created a page on social media to see who else 'out there' might be keen to run an unofficial marathon in NYC. The positive responses he received convinced Lance and his buddies to organize the 'Run Anyway' marathon through Central Park. From this 'Run Anyway' movement developed a group of people who were committed to raising money for charity by organizing marathons and other running events, including a 500-mile relay event to support the Gold Star Family charity, which looks after families of US military men and women who had died in service to their country.

Who would have thought anyone could write a 'page-turner' book about running, but Lance Svendsen has achieved exactly that! He is an inspiring young man who decided to run for causes bigger than himself. Run Anyway is a fast-paced story about his marathon running career, starting off with him and his friends organizing the 'Run Anyway' marathon in NYC. It turned out to be a massive success and gave the 'Run Anyway' movement incredible publicity because journalists from all over the country interviewed Lance before and after the race! As if all that wasn't exciting enough, Lance and his buddies had entered the Boston Marathon in April 2013, which on the day became known as the Boston Marathon bombing. Lance had just completed the marathon when the bombs went off and he witnessed some of the horrors, seeing bomb victims being carried to waiting ambulances and the panic that ensued. The story does not end there but takes the reader on a journey through many other races, step by step to each finishing line. Lance describes his missionary visits to Guatemala, and his daily runs in the magnificent mountains there, sometimes running for pleasure while training, and on other occasions, fetching sick children from remote rural villages in the mountains to get them to a hospital where they could receive treatment. Lance has written an engaging book, with running as the central theme, but beautifully interwoven with human relationships, geography, history, and his faith in Almighty God. This is a must-read. I loved the book.