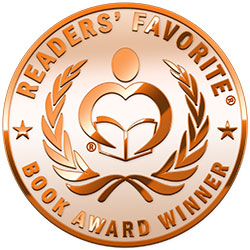 Reviewed by Rabia Tanveer for Readers' Favorite
Scattering the Ashes by Paul Russell Semendinger is the story of a young man who had to go on a quest that would change his life forever. Sam Holmes was a 28-year-old school teacher who was living a contented life. All he wanted was to train for the New York City Marathon and try something new. However, his plans changed when his father passed away and left a special quest for Sam. To gain his inheritance, he must travel to specific places and spread the ashes wherever his father wanted. With his summer plans ruined, Sam had nothing else to do but to fulfill his father's wishes. But what started as a journey to gain his inheritance turned out to be a journey to change his life. He met someone special, he gained a better perspective of life and finally understood what it means to be happy.

Oh, the way Sam grew in this story and how he developed into a mature man right in front of my eyes! I loved his development and his journey to find depth inside him. I got to visit Sam's memories of his father as he went through it all, as he traveled far and away to complete the quest. I got to experience his growth first hand and understand why his father wanted him to go through all this. The narrative was perfectly paced and incredibly rich with details. Sam's voice proved to be exactly what the reader needed to immerse themselves in the narrative and feel each part of the story resonate inside their heart. Scattering the Ashes was just as self-reflective as it was entertaining. I enjoyed the descriptions of the places where Sam went, I enjoyed the way the story flowed and I loved the way Sam over thought everything (that was common and human of him!). Scattering the Ashes by Paul Russell Semendinger was phenomenal.