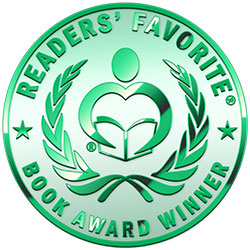 Reviewed by Romuald Dzemo for Readers' Favorite
Scream of the White Bear by David Clement-Davies is a gripping narrative with strong themes and an irresistible appeal to animal lovers and readers who enjoy tight and beautiful prose. In the frozen North, the Bears are in awe when a cub, Uteq, is born with a mysterious mark and the unique gift of deciphering the deepest fears in others. This is a threat to the Ice World as he evokes legends and may be the Savior that has been spoken of over the ages, or a mark of Evil. Can telling the Great Story, which speaks of the resurrection and even the end of death, stop the Bear brothers from fighting among themselves? Can they combat the Evil that is rising against them?

This is a wonderful story and it begins in an enigmatic way with references to legends. The reader is thrust into the world of the Bears where myth and science coexist. The story features very strong and sophisticated characters and the use of anthropomorphism is ingenious, and readers find themselves easily rooting for characters that are not even human. The prose is crisp and littered with breathtaking imagery; elements of the setting are captured in a unique way and readers can easily imagine the scenes as well as places where the action takes place. And this is from the moment of the gathering of the army of male polar bears, through the wars and the escalating conflict to the enticing denouement. The language is lyrical, the themes realistic, featuring environmental themes, the threat to animals, religion and science, and a strong sense of family. Scream of the White Bear by David Clement-Davies is emotionally rich, a story with elaborately developed themes and characters, and a plot that makes it impossible to put down.