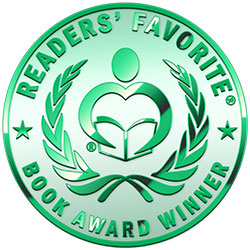 Reviewed by Tracy Traynor for Readers' Favorite
Season of Deception by Sara Jane Jacobs is a sweet Christian romance that I really enjoyed. Amanda Jarvis has the most cunning, conniving aunt in the world! Intent on exerting her will over her niece, Phoebe Garrison sets out on a plan to control Amanda's life. Part of the deceit is to pull Amanda away from her childhood sweetheart, Tyler Armstrong. When Tyler supposedly stops contacting her, Amanda is bewildered, lost, and hurt. One day she finds herself in the company of a rich Englishman called Eric Bridwell. He is charming, kind, not to mention extremely handsome, and wants to take care of her. Slowly, she begins to fall in love again, and although memories of Tyler are pushed to the back they are always there. A thrilling, super-dramatic ending brings the three together. How honest will they be when revealing the truth might send the one they love into another person's arms?

Although Season of Deception is number two in the series, it was very easy to read as a standalone. The only thing I would say is—as a person who didn't read book one I had no affinity with Tyler and really wanted a certain ending to happen. With that in mind, it might be best to read book one first. Sara Jane Jacobs has an easy flow to her writing that carried me along and kept me fully engaged. The love triangle is moving and tugs at the emotions. Sara touches on what love truly is and how if we are not careful love can be selfish (I'm talking about the aunt here). The author shows how true love is self-sacrificing and always puts the happiness of others first. I also really liked how a girl who grew up in a log cabin on a mountain in North Carolina can be given her every wish and dream—only to learn that it means nothing without true love. A lovely story and I would definitely read more by this author.