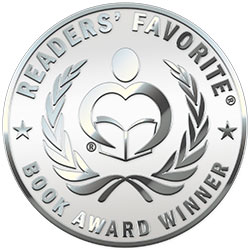 Reviewed by Emily-Jane Hills Orford for Readers' Favorite
Junah is a very special black and white cat. He was brought to life by three sisters: Sister Sara who was the planner who played the guitar, Sister Laka who watered the plants and sang, and Sister Duma who didn't say very much, but when she did her voice boomed with resonance and purpose. The three sisters lived in a little house with a well-maintained garden. When they first brought Junah home, they explained to him that he had to explore the garden and find the secret of the garden. They didn't give him any clues. Over time, Junah met and made many friends in the garden, including the plants. And he learned valuable lessons from each new friend and each new experience. Life is all about learning and absorbing all that knowledge so that it allows us to grow. Each new lesson was a purr for Junah.

M.R. Neer has written a charming children's fantasy story in Secret of the Garden. This story would appeal to young readers and it provides valuable lessons on life and living, things like "Life is more than we can see" and "Outer depends on inner." The stories follow the learning curve of one very smart cat, Junah, who makes friends everywhere he goes, even with a mouse. Each chapter has a new adventure, a new friend, a new lesson to learn and some valuable advice. Each chapter concludes with Junah's purr, the lesson learned. There are pen-and-ink drawings to accompany each chapter, providing a visual of the adventure to follow. This is an excellent tool to teach young people the power of life, learning and growing, all through understanding the principles of Outer and Inner science.