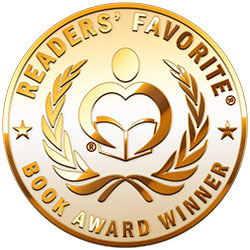 Reviewed by Maria Beltran for Readers' Favorite
"Secrets in a Time of Peace" opens slowly on a beautiful sunny morning in Islamabad, Pakistan, in the garden of General Masharif, who is a suspected supporter of a jihad movement of Islam. He is having breakfast with his guests that include retired General Igor Belinsky of Russia, Prince Ali Hussein Al Saudi and Samiel Bin Laden of Saudi Arabia, and Abdul Qadeer Khan of Pakistan. What follows is a fascinating story that is set after the collapse of the Soviet Union, which effectively ended the Cold War. It has been discovered that plutonium bombs from Russia's arsenal are missing and it is feared that the wrong countries or terrorist groups will get hold of these weapons of mass destruction. The United States of America, Russia, China and Israel go into a concerted effort to trace these bombs that are so portable that they can fit in a suitcase. As terrorism grips the world, the mission is considered as top secret to prevent the general population from going into panic. Will they be able to find these nuclear bombs and prevent the horrors that will certainly happen if they fall into the the wrong hands?

Robert Shaines is a practicing lawyer who was also a contractor for the Defense Nuclear Agency in the US. He also worked in Russia on the Cooperative Threat Reduction Treaty from 1993 to 1996. This is why his book "Secrets in a Time of Peace" is a historical fiction that might have actually happened. As an insider, the author is well versed in his subject but it is his writing style that makes the story more vivid and real. The plot builds up slowly and the characters are well-developed. There seems to be a rhythm that goes with the narrative. Like a Mozart concerto, the reader is taken on a roller coaster ride that is sometimes slow and sometimes frantic. As the book traces the efforts of four countries, United States, Russia, China and Israel, to find the missing nuclear bombs and keep them out of terrorist hands, the reader is faced with the real terror and the urgency of the situation. This is because Shaines is a master story teller who knows exactly what he is talking about so that after reading the book, I am convinced that this scenario might just as well be happening right now. All the elements of a blockbuster historical fiction is here: a gripping plot, compelling characters and a master story teller.