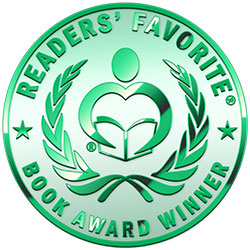 Reviewed by Romuald Dzemo for Readers' Favorite
I learned about James Henna when I first read his hilarious novel, Call Me Pomeroy, and have been on the lookout for anything he writes because of the humor in his writing and the exceptional characters. Shackles and More Gripping Tales is a collection of his short stories and they are some of the finest I have read. Character-driven and infused with the author's signature for humor and tight prose, they present well-developed and gorgeous characters and put them into real-life situations.

James Henna is brilliant when it comes to creating tension. Each story starts with a strong premise, which introduces the tension and it builds up pretty quickly. The reader gets quite a lot in a few paragraphs and it is interesting to notice the seamless blend between the different elements; action that is written into the descriptions of characters, the colorful settings, and the strong plot elements. The humor, of course, is one of the strongest elements of this collection. The sense of desperation and despair opens the book when the protagonist considers her ingratitude: "Weren't the two daughters God gave us enough? He lived almost a year after Doctor Diver diagnosed his brain tumor—wasn't that enough? Why must we set our hearts on things that must be limited? The Lord gives, the Lord takes—we should let it go at that." Shackles and More Gripping Tales is a delectable read, stories that bring laughter and that force the reader to think about the crudity of the human condition. Great characters, gorgeous writing, and unique plot points.