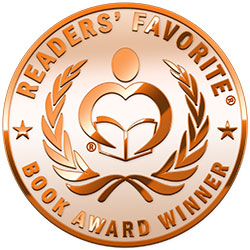 Reviewed by Jack Magnus for Readers' Favorite
Jarret, "Shadow Game"'s hero, is the consummate hit-man. When we first see him, he is getting up from a straight-backed chair in a small hotel in Paris and putting on latex gloves before drinking water from a glass. The glass and gloves are safely stowed away in a trash can as he travels to his current hit. On the way back from a successful and surgically precise assassination, Jarret falls, sharply striking his head on the hard concrete of the subway stairs, and everything changes. Besides leaving him with a sore and swollen lump on his head, the fall seems to have affected his brain -- he now sees colors emanating from people's heads. He decides to retire, but Helen, his contact, persuades him to take on just one more assignment. She overrides his reluctance by telling him her own life would be endangered if he did not come through. This job takes him to Jakarta, where his target is a political candidate standing up against a ruthless, military dictator.

Darryl Sollerh's thriller is easily one of the better books I have read this year. Jarret is a complex and multi-dimensional hero whose limited world of personal interactions with Helen, his handler, expands as he prepares to take on the final assignment. While much of the action is centered on the political demonstrations, the police brutality rocking the city and the abject poverty of the city's residents, there is a lyrical beauty in the tale as Jarret discovers himself and his soul. I loved this book and will, most likely, read it again in the near future.