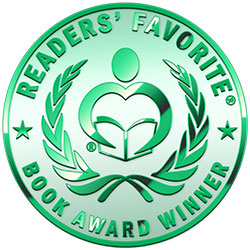 Reviewed by Christian Sia for Readers' Favorite
Shiver of Deception by Rumer Raines is a gorgeous offering, a thrilling novel that explores the game of power, wealth, and love. But can these be bundled up in the same package? Oliver is a mob boss and he has everything he wants but one thing — love. He has money, power, and women. So, when Bryn comes to apply for a job, he is instantly attracted to her. But she is not an open book. She has a deadly secret of her own. Oliver knows he will do everything to win her. But can wealth and influence be enough to transform her into the woman of his dreams?

There is so much to relish in this spellbinding mafia romance. First, the characters are rock-solid, each imagined and crafted with a solid background, each possessed by something disturbing. While Oliver is a dirty mobster and a very rich man, Bryn has gone for years without working, but there is more to her personality than meets the eye in the outward attractiveness she displays —she has a secret that is deadly. I wanted to know how these two would get along; Oliver is consumed with desire and wanting to figure out if he can trust this enigmatic lady. The emotional tension grows stronger from page to page, the action pulsating, and the surprises manifold. Rumer Raines navigates the world of the characters with skill and readers can actually feel the emotional conflict as well as the inner workings of the characters. Shiver of Deception is real and human, an ingeniously crafted narrative with exciting characters.