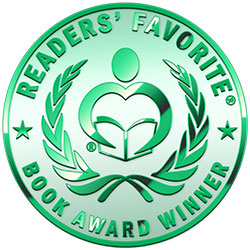 Reviewed by Susan Sewell for Readers' Favorite
Shooting in self-defense, the would-be victim has unexpected life-altering repercussions in the suspenseful thriller, Shot Down by Steven Sheiner. Learning about a mass shooting at a theater his family frequents, Dr. Simon Spero is worried about his and his family's safety. Buying a gun and learning to shoot, Simon takes his gun with him wherever he goes. One day, while conducting business at his bank, an armed robber starts shooting wildly around the room. Scared, Simon shoots back and kills the gunman. Unfortunately, the dead criminal is the brother of a dangerous Cuban mob leader. The FBI places Simon and his family in protective custody for two weeks, before leaving them to their own devices. On the day they are released, the media is standing outside their door. How did they know where Simon was located? Soon after he returns home, Simon is placed in custody for murder. This is just the beginning. Intimidation tactics, false accusations, and another arrest bring Simon to his tipping point. Who is behind his demoralization? How can Simon get his life back?

Shot Down by Steven Sheiner is a nail-biting thriller filled with fast-paced action and breathtaking intensity. Engaging from the start, suspense and anxiety run high in this exciting novel, making it impossible to put down. The intricate plot contains a straightforward and resourceful hero and more than one antagonist. Having their own agenda, each character is expertly woven into the storyline, creating a striking and complex conflict from which the protagonist has to extract himself. With more than one villain stirring the pot, the apprehension escalates until the explosive and unexpected conclusion. With extraordinary characters and a remarkably complex plot, this sensational story is sure to gratify those who are fans of thrilling suspense novels with an everyday hero.