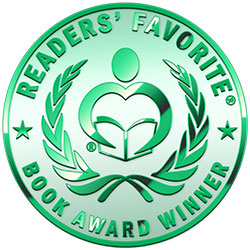 Reviewed by Darin Godby for Readers' Favorite
Sirius, the Hero Dog of 9/11 is a story about a patrol dog that was killed at the World Trade Center on 9/11/2001. It gives details concerning what this dog could have heard before that awful day's events. Sirius could see the height of the two tallest buildings in the world, the Twin Towers. There was a diverse number of people that would come from all over the world to New York City. While authorities searched daily those who would make deliveries to the Twin Towers, some of the greatest work would be done by the patrol dogs who would sniff for dynamite and other things that could cause trouble.

When the first plane hit, Sirius's owner, David, left him to go rescue people trapped in the building. However, when the second plane hit, it was the building in which Sirius had been left and soon black smoke filled the air. Sirius remembered the words of David: "Sirius, I promise I will come back for you." He held on to those words, but as time went on, the future appeared bleak. Soon the towers began to crumble and the one he was in came down tumbling down. While Sirius passed away that day, his spirit was alive and could hear David calling out for help. Sirius stood above where David was buried and barked until others came and rescued him. David couldn't ever hear or see him again, but four months later they were able to dig to where the kennel remained. David came and wrapped Sirius's body in an American flag and did what he said he would do in coming back for him. Today there remains a beautiful memorial garden where a granite monument is situated in honor of Sirius, a police K9.

This would be a very educational book for children to learn about some of the events that surrounded 9/11. Parents and teachers could use this tool as a way to enhance the child's understanding of how people felt the effects of that awful day. Children reading this book would be drawn into the story line with such vivid detail as well as great illustrations.