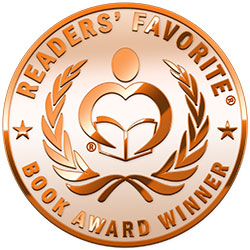 Reviewed by Thomas A. Peters for Readers' Favorite
For beautiful Lucinda, being born into a well-to-do aristocratic family in 17th century England should have been the beginning of a life of opulence and ease. Unfortunately, her mother, fifth daughter of Lord Hempstead, was disgraced by becoming pregnant while unwed and died shortly after giving birth to Lucinda. Possessing only a pair of her mother's glass-beaded slippers and otherwise penniless, Lucinda is relegated to a position within the family barely above that of the servants and is raised by a kind maid named Bessie Goose, who treats her lovingly as if she were Lucinda's mother. Growing up in the household of her cruel family, Lucinda spends her idle moments daydreaming and imagining how her life might turn out if fairy tales were true. When a handsome soldier, Captain Henry Beaupree, is presented to her, Lucinda becomes infatuated and, despite being ill-used by the man, imagines time and again ways in which they might live happily ever after.

Lucinda is so besotted with Henry, and so deeply believes her own fantasies, that she naively follows him from England to the continent and into the middle of the Franco-Dutch War. It is there that she finally becomes disillusioned with Henry, only to transfer her romantic whims onto the person of John Prynce, a down-to-earth surgeon who is "a man of principle in an age of meager morality." At first it appears that Lucinda may find her storybook ending with this man, but the truth of John's unfortunate past is revealed, and the spell between the two happy lovers is broken. Circumstance then requires Lucinda to learn to stand on her own two feet and, thanks to her talents, she comes to meet Charles Perrault, the true-life French author of The Tales of Mother Goose. Despite having written some of the most enduring fairy tales in all of history, it is Perrault who helps Lucinda to make the decision to create her own happy ending by taking charge of her own destiny instead of squandering her life waiting for the caprices of fate to present her with happiness.

Hester Velmans' Slipper is an unexpectedly honest modern novel clothed in the traditional tropes of historical romance. Despite thematically re-imagining the origins of several popular fairy tales (Cinderella chief among several), as a bildungsroman the story is refreshingly authentic in the growth of Lucinda from an unfettered idealist to a nearly-perfected realist. The story contains a depth of nuances and even on page one the author's knack for joining the fairy tale statement "died of a broken heart" with an utterly direct, medically accurate description of Lucinda's mother's death effectively foreshadows the philosophical authenticity of this novel which is so neatly played out in the final scene through the metaphorical use of the titular slipper. Velmans' narrative, frequently a direct address to the reader in which she brutally critiques the evils of contemporary 17th century society with a modern voice, is perfectly balanced against the dialogue and expertly detailed historical reality in which the characters of this novel live. The charm of the protagonist, as cringe-worthy as some of her more immature actions may be, is more than potent enough to draw the reader along through a story that both pointedly charges us with taking command of our own fate, and tasks us with deciding for ourselves what the moral of our own story should be.