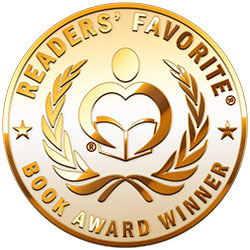 Reviewed by Anne Boiling for Readers' Favorite
Carrie Dickson and Andrew Van Zan were introduced to each other by mutual friends. She was sweet, beautiful and just coming out of a bad relationship. Andrew was handsome, wealthy and every woman's dream man, or was he? After a whirlwind courtship, Andrew proposed. The wedding was scheduled to take place in just a few short weeks. Carrie returned to her home town in the mountains of California to finalize preparations.

Carrie had been attracted to Scott Spencer since her school days. He was a strong Christian. Scott's presence caused Carrie to question her relationship with Andrew and, more importantly, her relationship with Christ. She had been excited to introduce Andrew to her family and to show him where she grew up, but he seemed to have little interest in either.

Andrew had a secret that he was hiding from Carrie. Will it destroy their relationship or take it to a new level?

I don`t want to give away the ending to this book. Carrie was a delightful character. While, at first, I did not like Linda, I soon found her to be spunky and endearing. Diana Wallis Taylor is a talented author. Her plot has a deep message but is not preachy. I enjoyed this book.