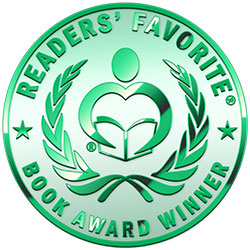 Reviewed by Gisela Dixon for Readers' Favorite
Smoke From Small Fires by Anne Powers is a fictional novel on the life of Anna Tollett, told to us in the first-person. The book starts with the reminiscences of eighty-one-year-old Anna Tollett, who is now bed-ridden with age. We then follow Anna on her mind's journey into her childhood, adolescence, and adulthood as she relives her past through her memories. Anna was abandoned as a baby and brought up by a loving couple who found her on their doorstep in Blackshale, a small coal mining town in Tennessee. Right from the beginning, Anna has an artistic bent of mind and creates and depicts art as she sees and feels it. This is her life story about growing up in the South, her relationships with the people she loves, and most importantly, how life inspires art in all forms.

Smoke From Small Fires by Anne Powers is a novel set in the American South during the twentieth century. Anna Powers has written a thoughtful novel about people and society that portrays the Southern lifestyle, culture, and language, as well as the racial stereotypes in an authentic way. I thought the plot was simple but realistic, and I enjoyed the peek into the daily lives of people in the South. The characters are well drawn and the main protagonist, Anna Tollett, is a feisty, fun, and artistic character that one keeps wanting to read more about. The writing style is enthralling and brings the story alive in a unique, visual way. All in all, Smoke From Small Fires by Anne Powers is a fun and enjoyable read.