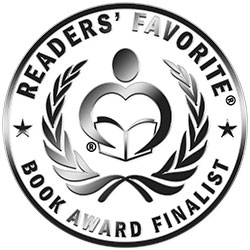 Reviewed by Kim Anisi for Readers' Favorite
Lizetta and Jensen seem unlikely people to ever find some sort of connection with each other, but in Something To Dream On by Diane Rinella anything is possible. Lizetta had issues with her body image since she was a teen, and Jensen, while having a perfect body women swoon over, has a dark past he needs to overcome. The two of them meet over the most unlikely event and find a connection that might eventually help both of them to deal with their problems. Unfortunately, there is a another problem-ridden woman who stands between their happiness. What will win in the end? Doubt and suffering, or happiness and love? In this novel, you won't really know until the end.

Something To Dream On by Diane Rinella is not the kind of book I would usually read, and I actually expected something more on the paranormal/fantasy side when I saw the stunning cover. Fortunately, even though it was not what I expected, it turned out to be an interesting and entertaining read with fleshed out characters that move around in a well thought out plot. While I was not in tears nor had to laugh out loud, I found the story moving, in parts amusing and definitely something to think about. If I ever came across a book by the same author, I would be quite likely to give it a try. The writing style was very smooth, the dialogue believable (and not odd as in so many other novels of this kind), and the reading journey enjoyable.