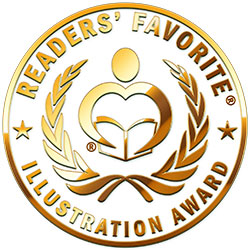 Reviewed by Ruffina Oserio for Readers' Favorite
Soul Pretty by Linda Giacomino is an inspirational book that eloquently communicates human values to the young reader. Written for little girls, it has great depth and lessons that grownups need to remind themselves about. The simplicity of style and the gentle tone might be reminiscent of The Little Prince, but the message of the book is addressed to everyone. For instance, the author encourages readers to start their day with a smile and to see good in everyone — and there couldn't be a better way to stay positive. The book moves on to articulate on themes like integrity, harmony, honesty, faith, having the right attitude, staying optimistic, building self-respect and self-acceptance, and many others.

There are many inspiring lines in this book and one I got my little niece to write down is this: "Accepting yourself for who you are will give you inner peace, and it will show by the twinkle in your eyes and the sparkle in your smile." Soul Pretty is a tool that offers little girls the wisdom they need to build themselves strong and healthy personalities. In a world where values are being replaced by a reckless sense of relativism, books like Soul Pretty come across not only as a reminder of the finer values of humanity but as a tool to create a path for a meaningful life. The book is colorfully illustrated and offers images that are as telling as they are delightful to behold. Linda Giacomino makes a very generous offering to young readers. I highly recommend this book.